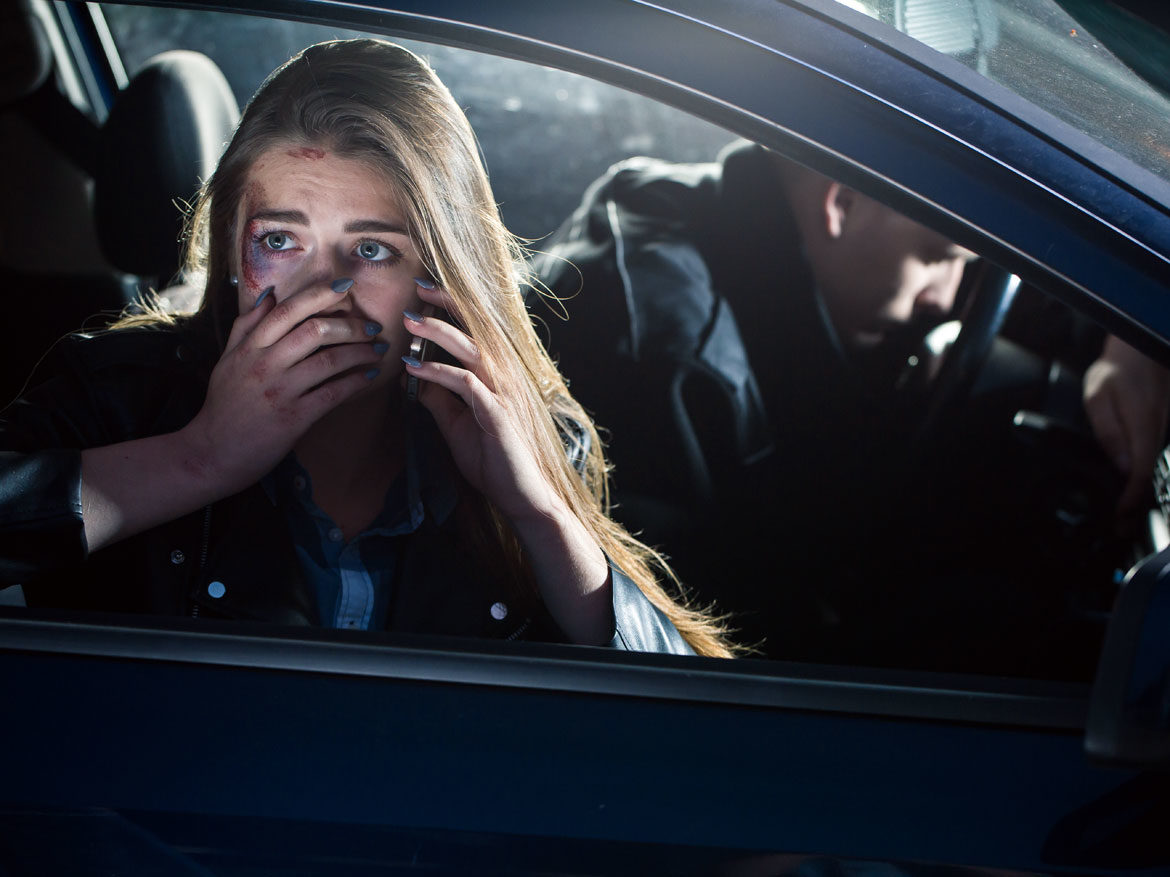 Best Rideshare Accidents Attorney in Los Angeles
For many people, driving services like Uber and Lyft are the most convenient ways for them to move from one place to another. These driving services can be accessed from the comfort of a phone application. Though widely accepted, these driving services do not come without their risks.
One of the major risks that come with these services is an accident. To seek appropriate legal representation when involved in a rideshare accident, you need to know your rights. At Los Angeles Personal Injury Attorneys, we offer a free case consultation to clients to help you determine the ride-share company's liability.
Understanding What Ridesharing Is
Ridesharing simply refers to transportation services that are accessed via a mobile app. It is a more convenient transport option from one place to another. Over the last 10 years, ridesharing has grown in popularity amongst individuals across the globe. This has resulted in the rise of many ridesharing companies. Of these companies, Uber and Lyft have proven to be the most common in the US.
To access ridesharing services, you need a smartphone, the app installed on your phone, and your credit card linked. Across the globe, Uber has established itself as the leading ridesharing company with access to over 60 countries. Since it commenced operation in California, Uber has been able to develop other services like UberX and UberPool amongst others for specialized services. Lyft, on the other hand, is also a popular ridesharing service that began operation in 2012. Lyft services are similar to that of Uber but differ in cost, local availability, and cities covered.
What Happens When You Get into A Rideshare Accident?
You can get into a rideshare accident either as a driver or a passenger. This can be a very difficult experience for you especially when you do not know what to do afterward. However, beyond knowing what to do, you have to act immediately, as time is a major factor in rideshare accident claims. When involved in a rideshare accident, take the following steps immediately:
Get Immediate Medical Attention
Immediately there is an accident involving an Uber or Lyft, the first thing to do is to seek immediate medical attention. This will help to attend to injuries or other health challenges that may result from the accident.
Where there is an injury, immediate medical attention will prevent it from worsening. Not seeking medical attention could lead to more serious damages. You also need the services of medical professionals to access the incident and give a full and detailed report of the victim's state of health. This will be helpful in the long run in determining the compensation the victim will be entitled to.
Comprehensive Documentation of the Incident
After medical attention must have been sought to analyze the extent of the damage and proffer medical assistance, the next thing is to document the incident. To prepare a ride-share accident case, your lawyer needs to take note of as many details about the incident as possible.
Items recovered from the scene, photos of the accident, and witness statements are also expected to be documented. Other details that may be helpful to the case include physical car damage, the rider's status, personal and insurance information of the driver, and the rideshare company.
Get the Services of a Reputable Attorney
Rideshare accident claims are not like auto-accident claims. They are a bit more complex in the way they present themselves and to succeed, you need the services of a professional attorney. Contact any of the best rideshare accident attorneys in Los Angeles. This is because an Uber & Lyft accident attorney helps to determine your coverage rights.
We at Los Angeles Personal Injury Attorneys, understand the delicate nature of Uber and Lyft accidents and can provide you with a team of lawyers with the required experience. Attorneys we provide you with have the skills and experience to oversee the seemingly complex legal journey involved in ensuring you get the compensation that you deserve.
File A Rideshare Accident Claim Immediately
After you must have spoken to, and secured the services of a rideshare attorney, the next step is to immediately file a claim. Filing a claim immediately gives you an advantage over insurance companies that work with the rideshare company. These insurance companies have a standby legal team that works to ensure the compensation you should be entitled to be reduced.
However, the decision to file a claim is one that you have the discretion to make. For some reason, there are victims of Uber or Lyft accidents who choose not to file a claim.
Possible Reasons Why You May Decide Not to File a Claim
Victims who opt not to file a ride-share accident claim do so for the following reasons:
To ensure they get compensation for damages not included in their personal auto insurance.
To get better compensation for the accident not involving a rideshare passenger.
To get compensation for medical expenses, lost wages, pain and suffering suffered from the accident but not covered in personal auto insurance.
When you speak with any of our attorneys during your free consultation, you will find out other reasons why you may decide not to file a claim. You will also be able to ask more questions you may have.
The Different Types of Rideshare Accidents
Uber/Lyft accidents differ based on the issues of liability and eligibility of insurance coverage raised. The nature of the accident and the ride status of the driver can also be determining factors.
Accidents While Logged into the App with Passengers
Uber and Lyft insurance coverage caters to both the driver and passengers when the driver accepts the ride request made via the app. This coverage covers both parties all through the ride and comes to an end when the ride ends, and the passenger drops from the vehicle. What this means is that this insurance plan covers any accident that may occur while the driver is going to pick up or passenger or during a ride with the passenger.
When an accident occurs as a result of the negligence of another driver, the insurance plan covers every passenger in the rideshare vehicle. This insurance coverage offers protection for drivers with comprehensive coverage on personal auto insurance.
Accidents While Logged into the App without Passengers
Drivers who are at fault in an accident that occurs when they are logged into the app but have not picked anyone are liable to an extent. Their liability could include bodily injury caused per person, bodily injury caused per accident, or property damage.
Accidents While Not Logged into the App
Uber or Lyft drivers working with a rideshare company are only eligible for the insurance coverage when they are logged into the app. A driver is fully liable for any accident that occurs while they are not logged into the app. Here, they can only seek cover through any personal auto-insurance policy they have in place.
The Rights You Have Following A Rideshare Accident
As a contracted driver with any of the rideshare companies with an insurance policy in place, you are entitled to certain rights as provided under the coverage. Where you feel that your rights have, or are about to be violated, you need to speak to an Uber or Lyft car accident lawyer immediately. One of the duties of a Lyft or Uber accident lawyer is to ensure that your rights along insurance coverage lines are identified and duly protected.
Tips for choosing Uber & Lyft Accident Attorney
Choosing a Lyft accident attorney in Los Angeles requires that you consider some major factors. First, you have to consider that a rideshare accident case is a unique one that requires the services of Uber and Lyft lawyers who specialize in this kind of case. This way, you are certain that the attorney you are hiring has the required experience to see your case through till the end.
You also have to consider the financial capacity of the law firm you are working with. Not only are cases involving Uber and Lyft services complex, but they are also very expensive. So, you need the services of a law firm with the required financial resources to follow through on the case.
Another factor to consider when finding a Lyft or Uber accident lawyer in Los Angeles is the relationship the lawyer has with clients. You might not be available all through the case due to the medical treatment that you may be getting. So, you need the services of an attorney that maintains a good relationship with clients to keep you updated on the case as it progresses.
Why You Should Choose Us at Los Angeles Personal Injury Attorneys
At Los Angeles Personal Injury Attorneys, we are known for our committed team of personal injury attorneys with the relevant skill to address rideshare accident cases. We are certain that our attorneys can help you secure the compensation you deserve from the case. We understand that insurance companies always prove to be an obstacle, but we know just how to get them off the way and make the process seem very simple.
There is no point in having to wait to find out the worth of your case when you can contact us today and schedule a free consultation with us to discuss your case.