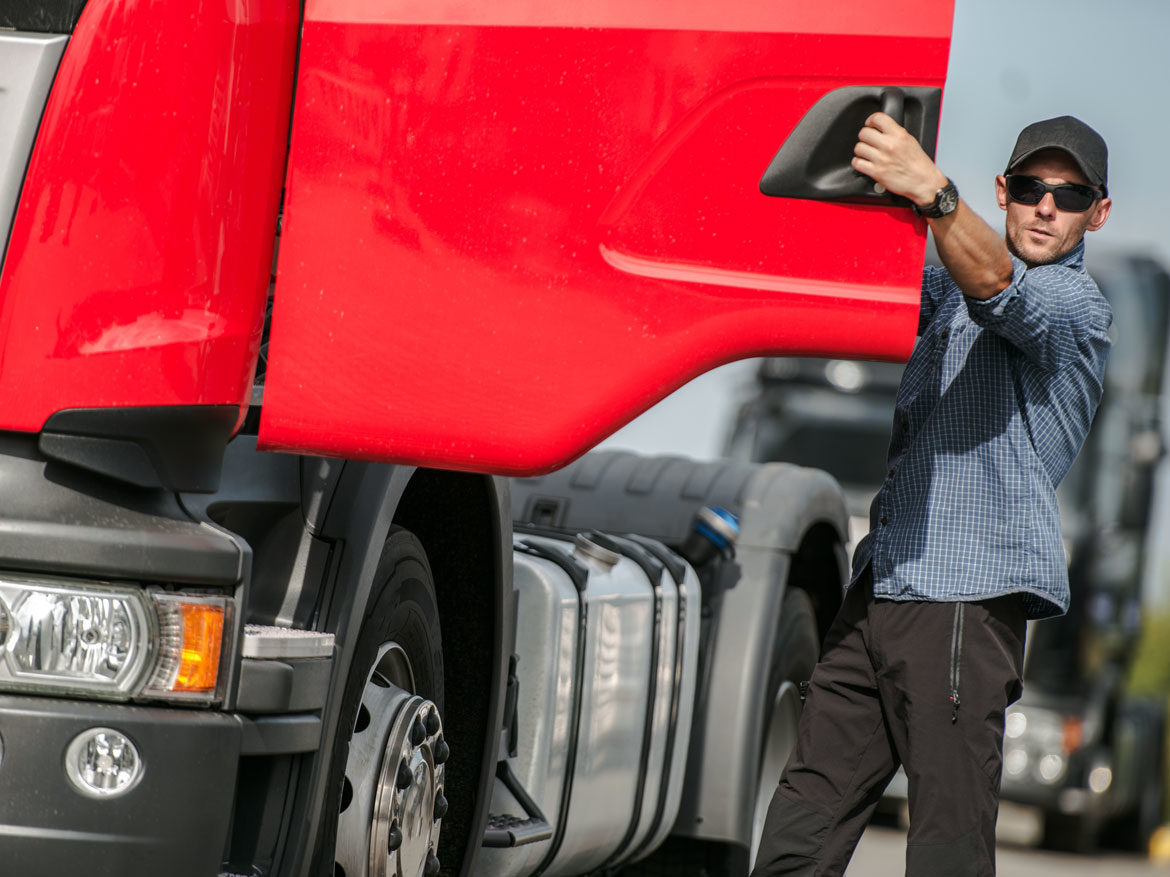 Best Truck Accidents Attorneys in Los Angeles
Commercial truck accidents are different from auto accidents, as it has several issues that can make it very complicated. Before the accident happens, you need the services of a top truck accident lawyer. Like other car accident cases, truck accident cases are quite expensive to follow through and eventually win. Finding a truck accident lawyer in California with the necessary skill and resources to handle your case is very important.
To begin, what are the factors responsible for truck accidents?
5 Major Factors of Truck Accidents
Let us quickly examine some of the most significant factors responsible for truck accidents. Here are five factors that have been regarded as the major factors that result in a truck accident:
Interruption of traffic flow: Interruption of traffic flow caused by road congestion or a previous truck or car crash can cause a truck accident. This is very common in areas with poor traffic laws and adherence policies.
The recklessness of truck drivers: Every road has certain driving conditions for truck drivers. They are expected to maintain a higher degree of care while driving than car owners. Driving too fast, and not abiding by the speed limits can result in a truck accident.
Not being familiar with the road: Another major factor responsible for truck crashes in urban areas is unfamiliarity with the road. Many drivers who are not familiar with the road may find it difficult to understand its conditions, resulting in a mild to a severe auto collision.
Poor road conditions: Poor road conditions are a contributing factor in the rise of truck accidents. Surface road hazards such as potholes and uneven pavement significantly increase truck or semi-truck accidents with other automobiles on the road.
Brake failure: Every truck owner is expected to ensure that their truck's brakes are properly maintained. However, many truck drivers don't do regular maintenance for their brakes, which dramatically increases the truck driver's chances of being involved in a serious crash.
Liability in a Truck Accident Case
Truck accident cases are unique in the manner they present themselves. Trucks are larger than other vehicles and, as such, can cause more injuries to the victims. Liable parties in a truck accident are usually more than other vehicles. Some of the possible defendants or responsible parties in a truck accident include:
The Truck Driver: One of the many potential defendants in a truck accident case is the truck driver. While the driver may not necessarily be the truck owner, he sure has a huge role to play in the accident and the case that follows it.
The Truck Driver's Employer: Besides the truck driver, his employer, and the trucking company he is working for are also potential defendants in a truck accident. From investigating, the state of the truck after the accident will be evaluated, and the truck manufacturer or other third-party manufacturers may also be liable.
The Truck's Insurance Company: Another possible defendant in a truck accident case is the insurance company (if there is coverage). Sometimes, it is not only the truck's insurance company that is affected. Insurance companies holding policies for the manufacturer, the driver's employer, and the truck company may also be affected.
Understanding Truck Accident Cases and the Relevant Tools Needed
Following through on a truck accident case can be a very complex and tiring process. The expense that comes with retaining experts to provide analysis on a case is substantial. Semi-truck accident lawyers in Los Angeles, CA, have to engage in detailed research to ensure the case outcome is in your favor.
To succeed in a truck accident case, the first thing to focus on is an analysis of the truck after the accident. Skipping this process or working through it with a low budget can affect the overall outcome of your case. Understanding how thorough a truck accident case can be, let's quickly provide you with some of the necessary tools to achieve success.
Years of Experience Handling Truck Accident Claims


The truck accident attorney's experience will be a huge help in handling truck accident cases. While cases might differ in how they present themselves, the knowledge and experience an attorney has acquired from prior cases will be useful and beneficial in new cases. Experience is important when it comes to reaching a settlement offer or try to settle out of court because when all alternative dispute resolution strategies have been used, the lawyer's experience will dramatically help in the litigation process.

Ability to Identify Lines of Insurance Coverage


An insurance company has to ensure the damages resulting from a truck accident are attended. Insurance companies always do all they can to avoid liabilities when there is a truck accident. However, with your trusted and qualified truck accident attorney's immediate intervention, this can be avoided. One of the most important things to do after an incident involving a truck is reported, is to find out if and what insurance policy is in place.

Financial Resources to Handle the Case


One cannot overemphasize the high cost of following through on truck accidents. Besides the acquisition from years of experience and knowledge as a truck accident lawyer, financial resources are also essential. It would be helpful if you had a law firm and attorney with the full financial support and resources to investigate and prosecute the accident case on your behalf.

Expert Opinion on State of Truck and Cause of Accident


One of the many reasons why top truck accident attorneys in California are said to be expensive is because of the many services of different experts required. Once a case is reported, you need expert analysis of the truck's state before the accident. You also need to find out the cause of the accident and the current state of the truck. Other areas where expert opinion is necessary includes the cost evaluation of damage, health challenges resulting from injury, and compensation due to the respective victims.
Damages That Can Be Recovered in a Truck Accident
A victim of a truck accident is entitled to seek recovery for specific damages. These damages are similar to those that would occur in a car accident. The purpose of seeking damages in a truck accident case is to return the victim to the state they were in before the accident. When this is not possible, they should be restored as close as possible to their original state before the accident.
Compensation that can be pursued in a truck accident claim includes:
Medical bills: Victims of truck crashes are entitled to compensation for money spent on treatment. This includes payment for medical services, hospital charges, drugs, and other costs that may arise in the process.
Cost of pain and suffering: Truck crashes can have a devastating effect on victims. It many instances, they result in pain and suffering for the victim. The victim is entitled to compensation for any damage that may result in pain and suffering currently and the future. This is sometimes referred to as non-economic loss.
Earnings/income lost due to time of treatment: Whereas a result of physical, psychological, emotional, or any other damage occurs, a person is unable to work, such a person deserves compensation. This compensation ensures the person gets as much as he or she would have gotten if the accident didn't happen. The type of job, working hours, and payment structure are all taken into account when determining this compensation.
Future earning capacity lost: This compensation comes in to play when the victim loses their job because of time spent away from work. They play a vital role in the workplace, and their absence can result in financial loss in the business. If enough time passes, they are usually replaced at work and many times are unable to redeem their work back even after they have recuperated from their injuries. The defendant is liable to compensate victims for future earnings lost as a result of the crash.
Why You Should Choose Us to Handle Your Truck Accident Case for You
At Los Angeles Personal Injury Attorney Law Group P.C., we have established ourselves as reputable truck and semi-truck accident lawyers in Los Angeles, CA. Over the years, we have provided our legal services to many satisfied clients in Los Angeles and have ensured they got the compensation they deserve.
We have a team of lawyers with comprehensive experience in the field of truck accidents. We are also a part of several reputable organizations within and outside Los Angeles. From being a part of these organizations, we are well-informed and updated with changes that occur in the field of truck accidents.
Also, we have the financial resources to follow through with the case. From our years of experience, we have created strong ties with experts that we can always reach out to when there is a case. We have a high penchant for out-of-court settlements and guarantee success should we have to resort to a court trial. To reach out to us and schedule a consultation with the best truck accident injury lawyer in Los Angeles, CA, you can visit our website here.