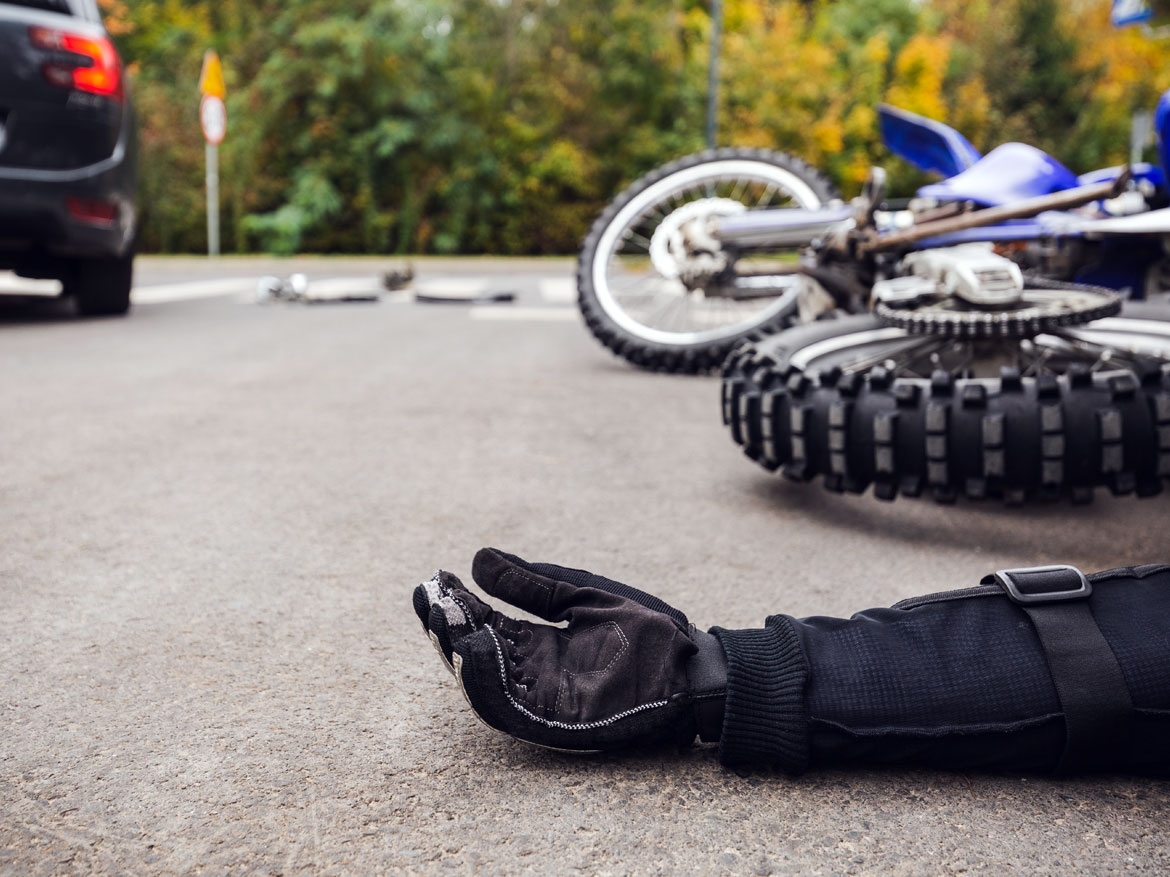 10 Tips to Find Right A Motorcycle Accident Lawyer in Los Angeles
10 Tips to Find Right A Motorcycle Accident Lawyer in Los Angeles
A motorcycle ride is all you need for relieving stress and having a great time in a calm and pleasant atmosphere. However, you are completely exposed when riding a bike. You might be wearing a helmet, but that doesn't guarantee protection from accidents. 
A motorcycle rider sustains more injuries than those traveling in cars. These injuries can range from small cuts to serious brain damage. Passengers often get home safely and without hospital trips when two cars collide. But, we've rarely heard of a bike accident that didn't cause any harm to the rider. Add to this the mental trauma the rider experienced after an accident. You are barely in a state of paying your medical bills.
Despite the precautions you take, you can't avoid the risk of accidents. That's why it's important to have insurance, a team of health specialists, and a licensed attorney on your side for proper care after a bike accident. The compensation for such accidents depends on who your attorney is and what experience they have in this industry. 
Things to Consider When Hiring a Motorcycle Accident Lawyer
A lawyer has to pass bar examinations after their graduation and obtain a license to work as an accident attorney. In addition to the qualifications, the state runs a background check on the candidate to identify whether they are of a good moral character. Once these tests and background investigations are over, the candidate gets permission to operate within the state. As a motorcycle accident lawyer, the candidate represents the victim in court or defends a biker accused of causing an accident. 
While the qualification requirements are the same for each attorney applying for accident law, their experience and professionalism set them apart from other lawyers. Here are 10 such factors to consider when hiring a motorcycle accident lawyer in Los Angeles.
1) Location of Operation
The location of the attorney matters. For example, a biker in Los Angeles can't hire an attorney in Connecticut. Even if you choose an out-of-state lawyer, chances are they will refer your case to a law firm in your city. This will take away your chance of selecting an attorney. 
Always research for a law firm in your city, not only because it's easier to discuss your case with them, but they are more familiar with the courtroom and judges than anyone else. They know the legal procedures followed in your city. There's a good chance the accident lawyer will help you get maximum compensation for the damages. 
2) Consider their Specialization 
Many law firms practice as general lawyers. They handle all types of legal cases, including divorces, accidents, criminal cases, worker's compensation, business law, and more. While they may have the knowledge of personal injury laws, they don't have as much experience in accident cases as a lawyer practicing accident laws specifically. 
So, it's important to see if the lawyer specializes in personal injury laws. If they are general practitioners, ask about the number of accident cases they have handled so far. Search for a personal injury lawyer in Los Angeles if possible. 
3) Use Directories to Find the Best Attorneys
Directories have an extensive list of lawyers practicing in different states. You can filter this list by the area of specialization or state of operation. For example, you can visit a famous online law directory website and filter the list of lawyers by those operating in Los Angeles, California, and specializing in personal injury law. Handel On The Law is one such local law directory that helps you find an attorney based on their practice area and city. You also get the contact information of the lawyer/law firm along with the license and qualification details. 
4) Experience and Reputation
A personal injury lawyer also specializes in different areas. Just because they are a qualified and licensed accident lawyer doesn't mean they have represented victims in court. What if their only experience is in defending people stuck in the accident matters? Or, what if they have never handled a case as complicated as yours in their work history? 
The experience of the attorney decides how well they handle your case. So, never skip on this. Check their website to learn more about the lawyer's experience. Go over testimonials, read reviews, and call their previous clients. While you are at it, check their courtroom experience as well. This will give you enough information about the attorney's skills and past jobs. Reputation is also important. You will not want to work with an attorney who hasn't satisfied a majority of their clients. Ideally, a good attorney is someone with the best track record. 
5) Service Fees
Some attorneys charge on an hourly basis, while others work on contingency fees. The latter is more common in States. In a contingency-based service, the attorney charges a commission from the award you receive after the case settlement. This means you don't have to pay a single penny until your case has been resolved. It saves you the cost of booking an attorney. The contingency fee, however, is quite high. You might have to pay up to 40% of the amount you get as compensation to your attorney. It can be higher if the case ends up in trial. This is the industry standard for a personal injury attorney, although some might charge higher depending on their expertise and qualifications. Your lawyer must provide you with a fee agreement before starting work on your case. Make sure you discuss the cost in advance. The last thing you want is hidden fees. 
6) Good Communication Skills
A responsible lawyer needs more than the skills to defend an accused in the courtroom. They are good at communication. Your attorney has to keep you up-to-date with your case. They must call or email you every few days to let you know the status of your case, how far it has come, and how long until you will get the compensation. Basically, your attorney should give you every detail of the progress they have made so far. 
See if you will be able to approach your attorney when you have questions. Or, if they have a special setup where they handle all the queries and communicate with their clients. It may not seem important at first, but communication plays a pivotal role in resolving any legal matter. 
7) Research the Attorney
Online research will tell you everything you need to know about the attorney—their specializations, skills, qualifications, work experience, current clients, client satisfaction rate, license, and certifications. Research also shows you whether the attorney is qualified to settle your case in or outside the courtroom. Can they handle the trials if required? How much will they charge? You can compare these attributes and narrow down your list to the top 3 motorcycle accident attorneys in Los Angeles, CA. Compare their qualifications and choose a lawyer who fulfills your needs at a reasonable price. 
8) Get Referrals
Do not rely on research only. You should get referrals from your friends and families who have hired a lawyer for similar cases. If you don't know anyone, consider talking to famous law firms. A divorce or real estate lawyer might not help solve your case, but they must know a qualified personal injury lawyer who can help. 
9) Interview the Lawyer Before Hiring
Once you get the list of lawyers specializing in personal injury law, the next step is to interview each one and select a lawyer who fits your case and budget. Fortunately, most lawyers offer a free consultation. You can book an appointment with the top three, discuss your goals, get a quote, and show the evidence of your accident and police reports. A professional lawyer will be able to give you a brief of how they will handle the case.
This is also the stage where you ask important questions to the attorney to learn more about them. If you don't have time for research, this is your time to know the experience, practice area, number of cases handled, number of settled cases, fee structure, and since when are they practicing law. Ask more questions. Clarify everything you have on your mind. 
10) Understand Your Comfort Level
If an attorney is too busy to work with you, that's a sign you should hire someone who's willing to devote time to your case. See how they communicate and understand your goals. They should pay full attention to you while progressing on your case. An attorney who's constantly interrupted by phone calls and staff members coming into the office is not your best choice. The best attorney is one who listens to you, answers your questions, and is comfortable sharing every detail of the case with you. 
Bottom Line
Not being able to work due to a motorcycle injury can take a toll on your financial health. Make sure you hire a top personal injury lawyer in Los Angeles, discuss your case with them, and get the compensation you deserve for settling medical bills and other expenses. 
Related Posts